Machine ranges
Home
> Products & solutions > Machine ranges > HERCULE 200-320 Tons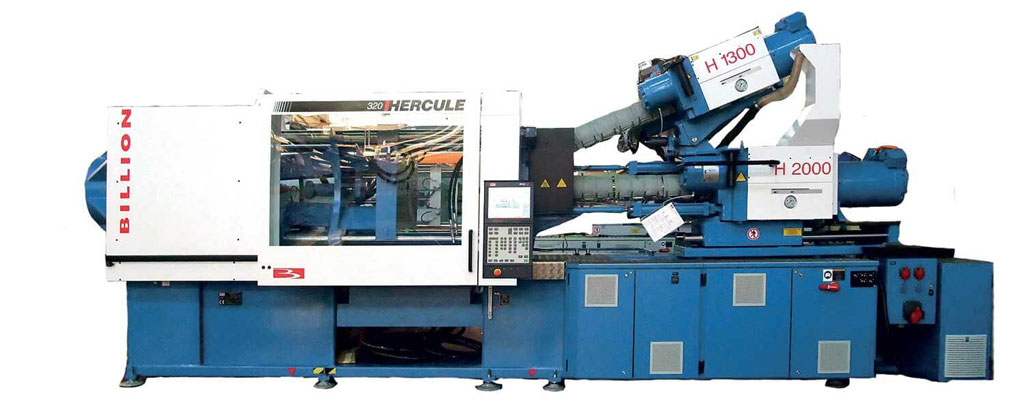 HERCULE Range 200 to 320 Tons
HERCULE range responds to the needs of plastics processors seeking improved productivity, accuracy, flexibility and versatility.
These multi-purpose machines are available in full hydraulic or hybrid versions, in single and multi-injection and suitable for materials such as Thermoplastics, PVC, LSR, Composites…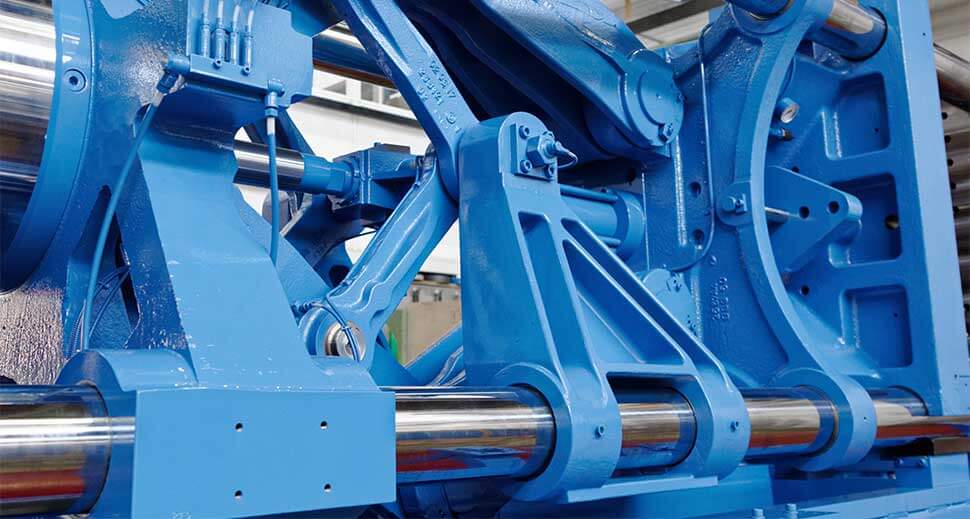 Hydraulic system with accumulators
The accumulator based hydraulic system with fixed displacement pump(s) promotes rapid simultaneous movements and high injection rates.
The energy stored in the accumulators satisfies peaks of oil demand, reducing the installed power requirement and energy consumption.Read more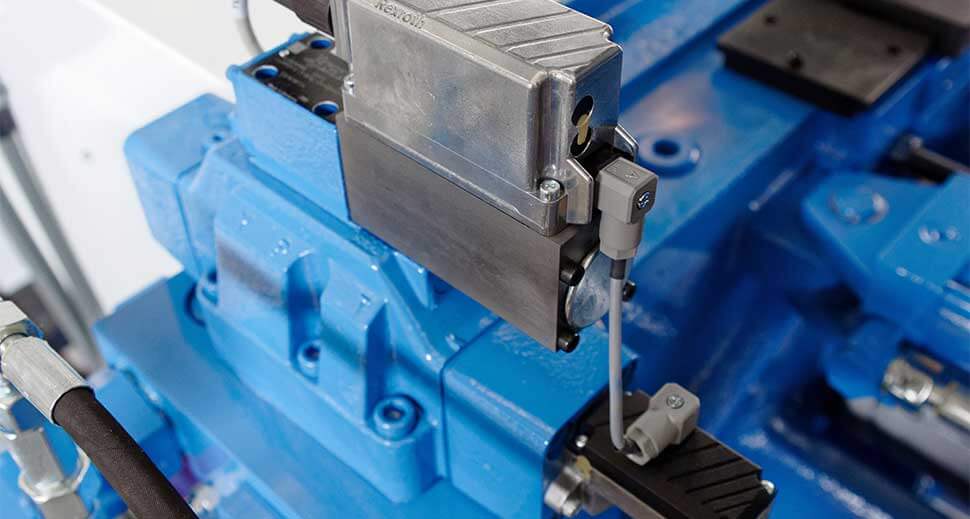 Clamping unit with double toggle and hydraulic cylinder
The HERCULE clamping unit movement is activated by a small centrally mounted hydraulic piston driving the toggles.
The double toggle amplifies the motion with natural acceleration and deceleration, providing smooth high mold movement speeds with minimal energy consumption.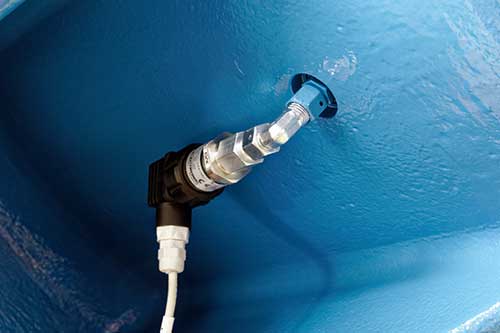 Mold environment
Expansion and contraction of the mold are fully compensated by the system to provide a consistent locking force and precise mold safety.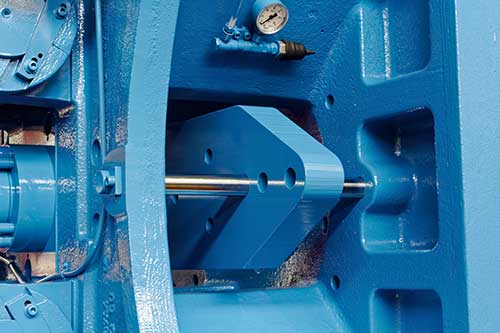 Mold environment
Generous ejector box equipped with a wide plate to enable multipoint connection of the ejectors
The front and rear mold guards feature a wide opening stroke and no upper rail to simplify mold access.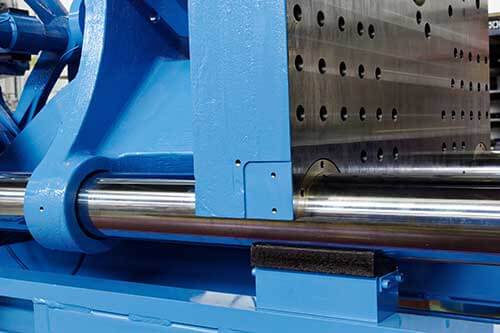 Perfect mold alignment
The perfect mold alignment is assured by :
Generous guide length for moving platen bushes
Fixed mold supports under the tie bars
Durable low maintenance structure