Multi-injection
Home
> Products & solutions > Multi-injection
From pioneer in 1961 to expert today, BILLION offers the benefit of a unique know-how in multi-shot technologies.
This know-how may be applied to all BILLION machine ranges from 100 to 1100 Ton: SELECT all-electric, HERCULE and GM hydraulic.
Versatility of the V configuration
The versatile V configuration is chosen by BILLION for the implementation of the 2nd injection unit:
minimum floor space requirement
quick mold change
ergonomics and high speed production.
All multi-material technologies may be implemented, together with the capability for use in traditional single material applications.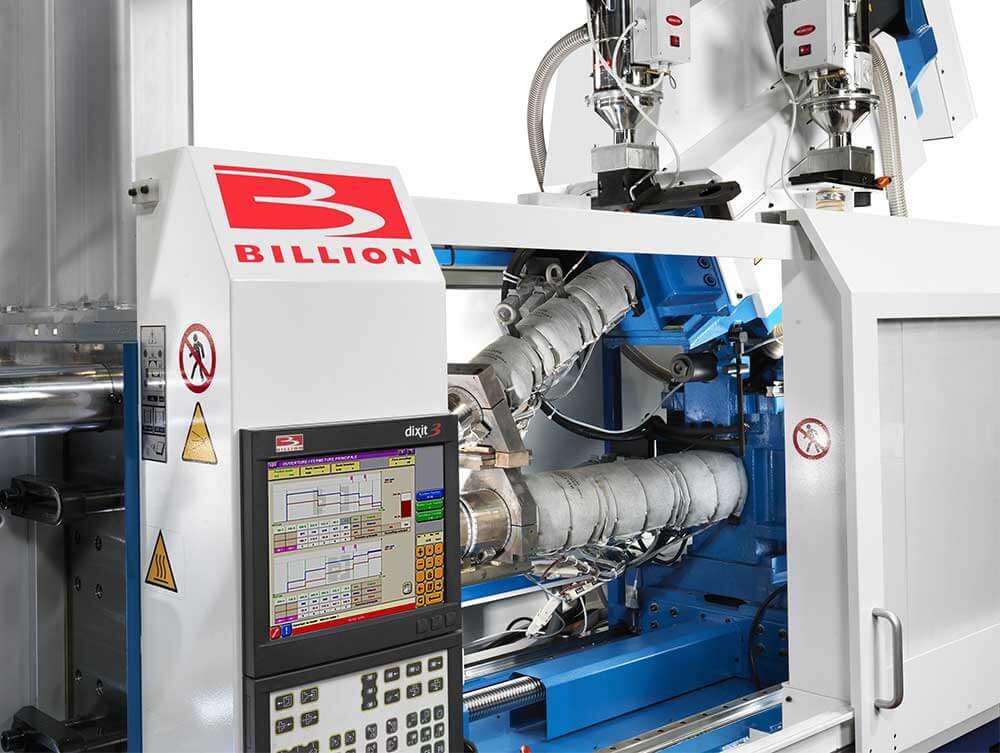 Multi-injection in detail