Technical Center
Home
> Expertise & services > Technical Center
Trial platform
Our technical center is equipped with a comprehensive range of single and two-shot machines.
This equipment are at the disposal of plastics processors, mold makers and material manufacturers willing to optimize a production, test new polymers or new processes.
Tailor-made trials are carried out in real production conditions
Test results, measurements and technical recommendations are consigned in a printed document
Every test is conducted in complete confidentiality.
When required, we are perfectly happy to be engaged through a "Confidentiality Agreement" elaborated with our partner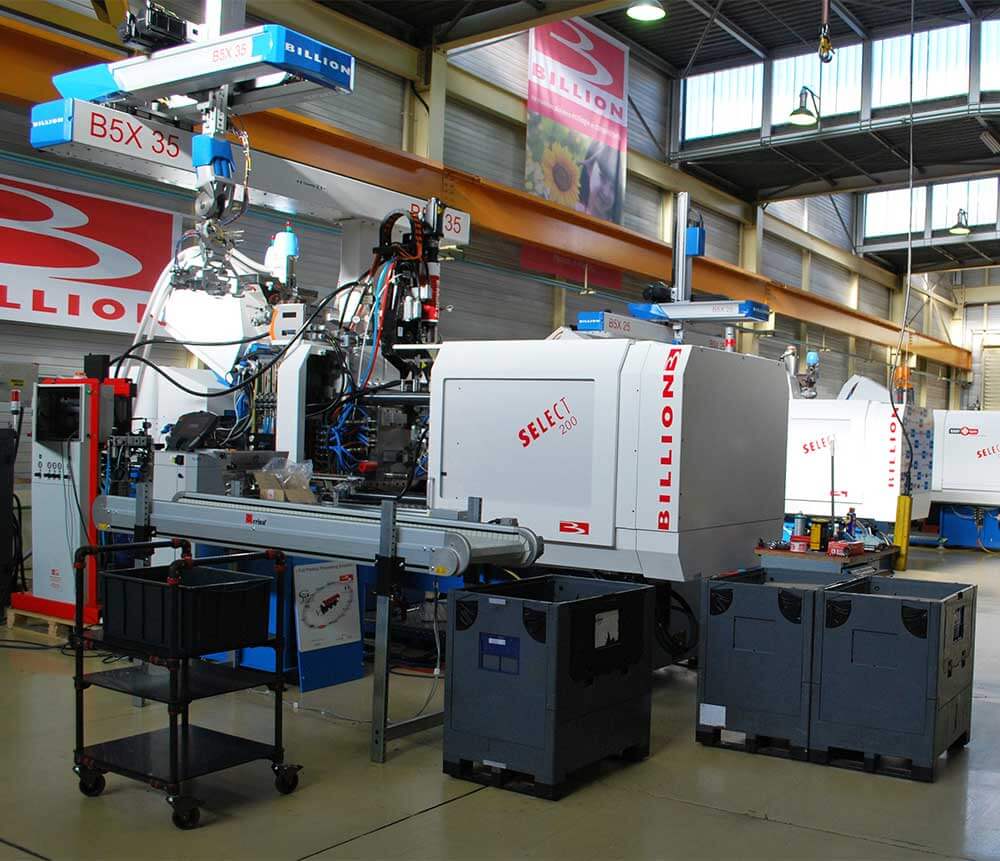 Expertise
A team of plastics processing specialists is at your disposal.
Technical support

Read more

Technical support

Technical support for Pre-project during product development

Optimization

Read more

Optimization

Settings, cycle time, energy consumption

Innovation

Read more

Innovation

Innovation, research and development of new injection systems

Advice

Read more

Advice

Advice, training and technical assistance – High knowledge in molds, in particular multi-injection applications
get in touch with our Technical Center
To arrange your trial at Billion or to test a new mold in your factory
Mr. Dider LEFEBVRE
+33 (0)4 74 73 21 42
didier.lefebvre@billion.fr