EasyTurn
Home
> Trends & innovations > EasyTurn
Billion provides EasyTurn, a rotary index plate fully integrated to the molding machine for your multi-component overmolding applications.
Twin shot made simple
The ejector plate features an integrated synchronous motor driving a rotary central shaft via a belt.
His configuration ensures an angular precision greater than 1/100th of a degree.
The rotary shaft includes a cooling manifold to its rear section connecting to internal porting for transition of mold temperature control fluid circuits up to 110°C.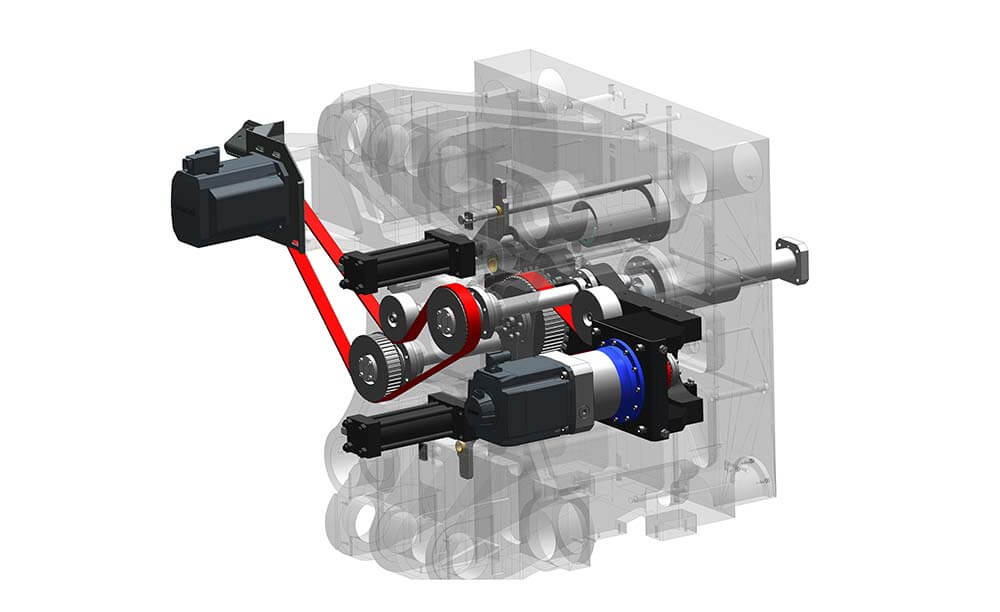 EasyTurn


EasyTurn integration :
Mechanical, electrical, software with energy management
Compatible with hydraulic mold clamping
Minimal dynamic mass
Increased mold height range
Mechanical reliability and accessibility
Smooth, fast and precise movements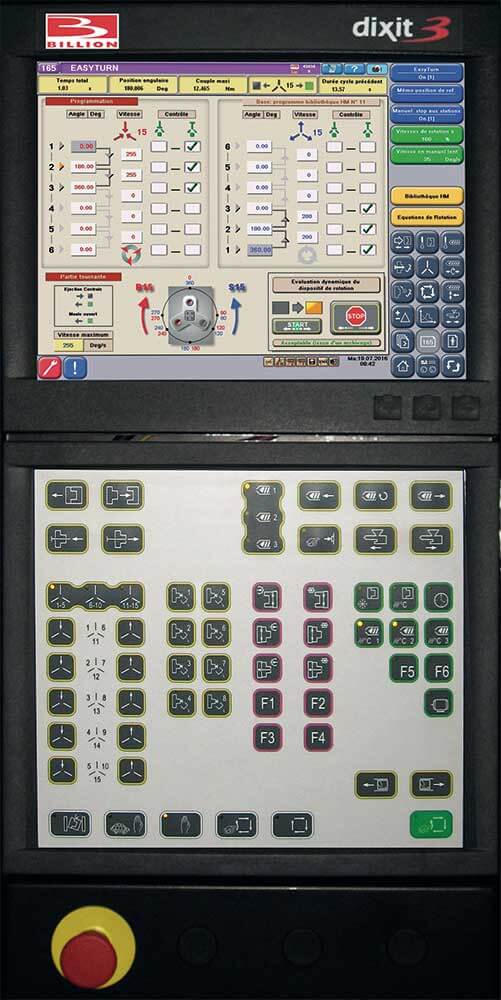 User-friendly control via DIXIT3
Alarm states integrated within the overall cycle
Stop position precision 1/100th of a degree
User choice of core number assigned to rotation
Rotation clockwise / anti clockwise / pendular
Data stored as part of mold settings program
6 freely programmable stations
Automatic evaluation of dynamic mass for speed optimization
Archive index plate programs recognized and revised automatically