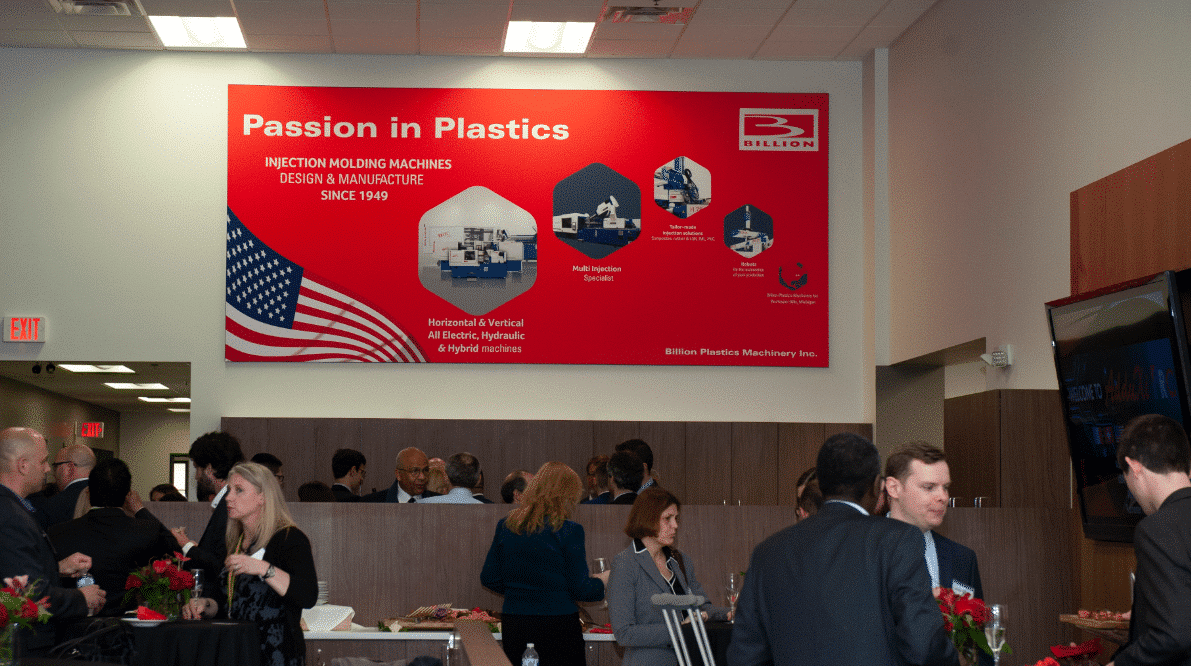 BILLION / ADDUXI Partnership in the US: the adventure continues
BILLION and ADDUXI Group have been growing together in the US for a few years now, and
the story goes on with the inauguration lately of ADDUXI Inc. new production facilities in Rochester Hills (Michigan).
Based on this partnership model, the French Corner incubator has been initiated by ADDUXI. To French companies willing to make business in the United States, it offers offices within ADDUXI Inc. premises, as well as access to local sales networks. 10 companies are already part of it with young teams on board!
As for the workshops of the plastics processor in Rochester Hills, they include now 11 BILLION all-electric IMMs (single and multi-material) ranging from 50 to 300 Tons clamping force, fully dedicated to local automotive markets.